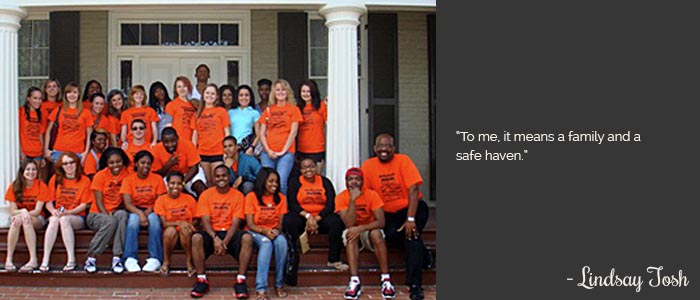 The Plexus (formerly known as Frederick Douglass) Learning Community welcomes freshmen who are pursuing any major or who are presently undeclared. This Learning Community intertwines with the Frederick Douglass Institute for Academic Excellence to promote academic excellence in a racially and culturally diverse setting. The institute is part of a State System of Higher Education collaborative established to enhance the academic life of participating universities and to enrich campus climate by promoting diversity.
The word "plexus" is taken from the Latin plectere, which means a network of interwoven parts. Plexus focuses on multiculturalism, as it pertains to myriad identities that encompass ability, age, gender identity, sex and sexual identity, nationality, race, religion, socioeconomic class and more!
Our network strives to help develop the skills to be socially conscious, self-advocating and self-empowered free-thinkers, as each student has their own unique voice and journey that must be recognized and contributes to the diversity and ever-changing climate of growth on our campus.
Achieve
Take a university seminar that focuses on the way the educational experience is enhanced by racial and cultural diversity and general education classes in Anthropology, History, Psychology, and English
Participate in the spring Frederick Douglass Undergraduate Interdisciplinary Conference as organizers, volunteers, and presenters
Attend achievement dinners, banquets, dances, and social events
Experience educational trips to the Frederick Douglass National Historic Site, Harlem or Ellis Island