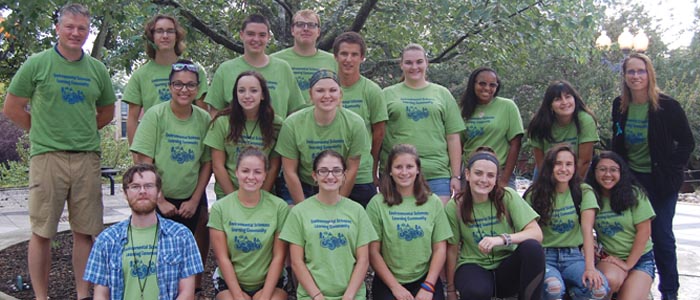 The Environmental Sciences Learning Community brings together students with a similar desire to learn about the environment, its complexities and essence, how we can live better in it and how we can successfully face the challenges we experience. Through a variety of academic and social programs, as well as direct connections to faculty, staff and peer mentors—students majoring in environmental geosciences or biology with an environmental science focus will receive an enriching and unique first year experience surrounded by individuals that work to help them succeed. Students in this LC will be in enrolled in 1-2 common courses related to their majors each semester and will also have an option to live in close proximity to one another in the same residence hall if they live on campus, creating ample opportunity to develop lasting friendships.
Co-Directors
Benjamin Franek, Ph.D.
Environmental Geographical and Geological Sciences Department
· · · · ·
Lauri Green, Ph.D.
Biological and Allied Health Sciences Department